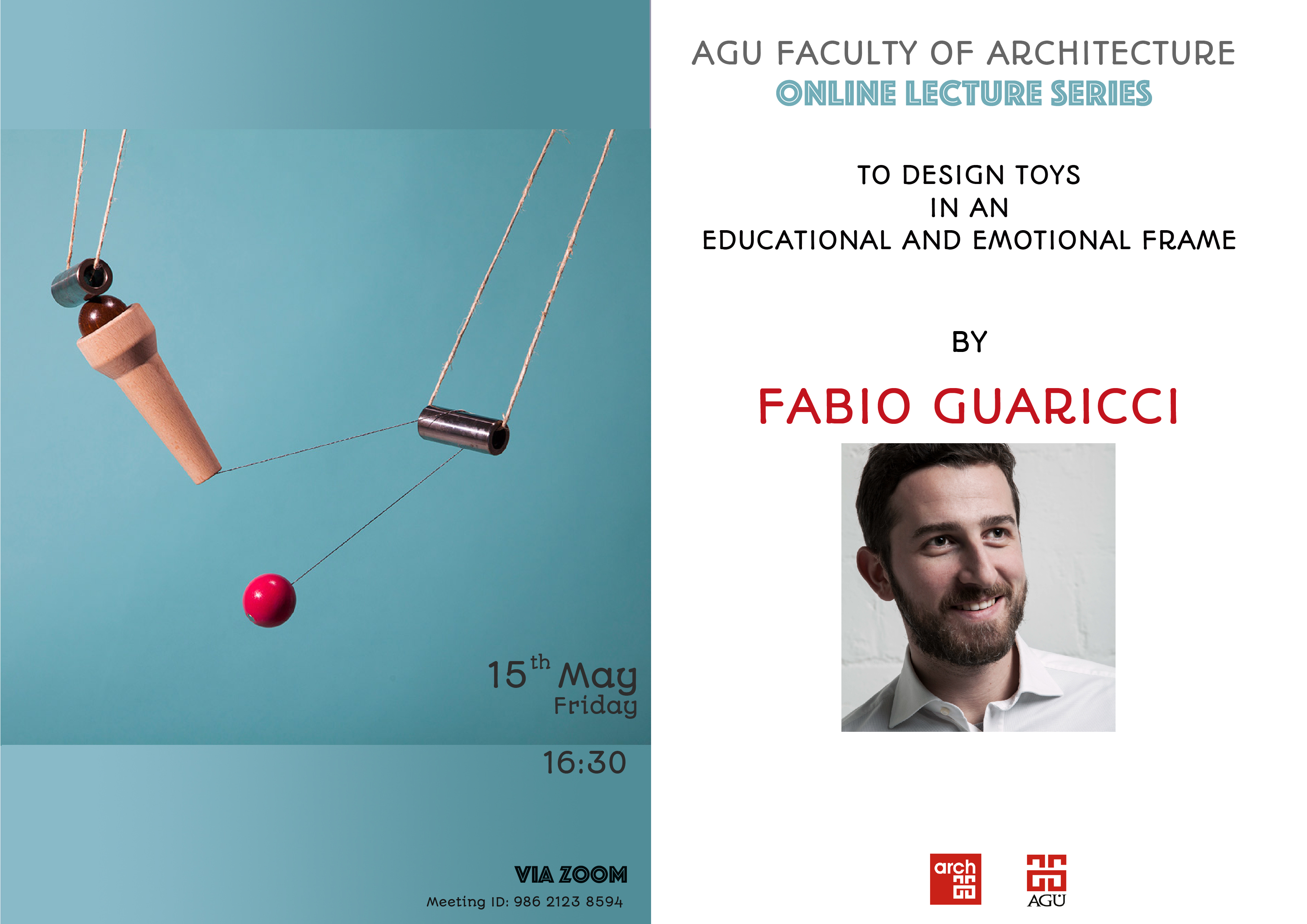 "AGU Faculty of Architecture Online Lecture Series" is hosted Fabio Guaricci @toydesignstudio by "To Design Toys in an Educational and Emotional Frame" on Friday.
You are kindly invited.

Italian toy designer Fabio Guaricci graduated in Industrial Design from Politecnico di Milano.
With projects ranging from products to brands, his storytelling designs are highly narrative and entertaining, highlighting the magic and surprise behind everyday objects. This connection established between ideology and object, user and designer, results in what he calls 'Design Humanism'. Based in Milan, TOY is born to support Fabio's research, projects and cooperations with the aim of fostering, with both a social and entrepreneurial cut, the debate around design, education, disability, society and technology.
Date and Time: 15th May - 16.30 (İstanbul)
Zoom ID: 986 2123 8594
Password: 118400